introduction
We constructed fourteen Source Bulk Foods stores each with different layouts and designs.
Local Organic Natural Health & Bulk Food Stores focussing on bulk wholefoods, healthy snacks, and organic goodies.  These wholefood stores are all the same franchise builds, but with different layouts and designs.  The fourteen stores were located: - Lennox Head, NSW  - Carindale, QLD  - Hope Island, QLD  - Erina Fair, NSW  - St. Ives, NSW  - Balgowlah,NSW  - Rhodes, NSW  - Southport, QLD  - Surry Hills, QLD  - Belconnen,NSW  - Crows Nest, QLD  - Dural, NSW  - Lane Cove, NSW  - Maroubra, NSW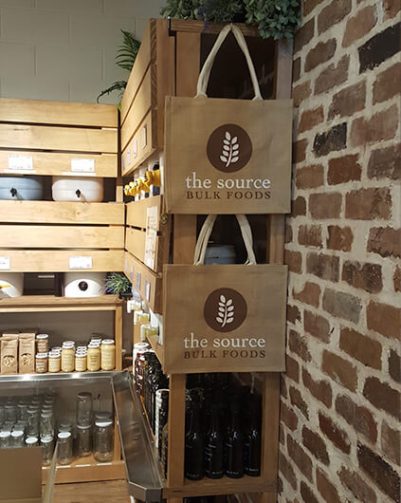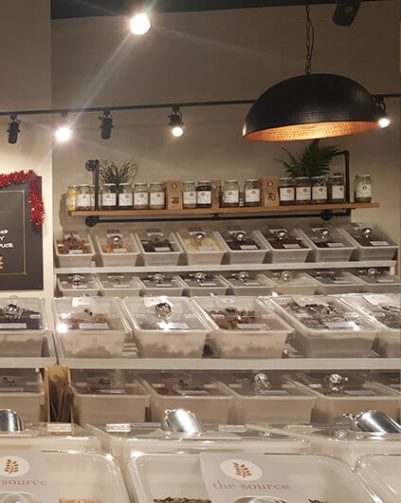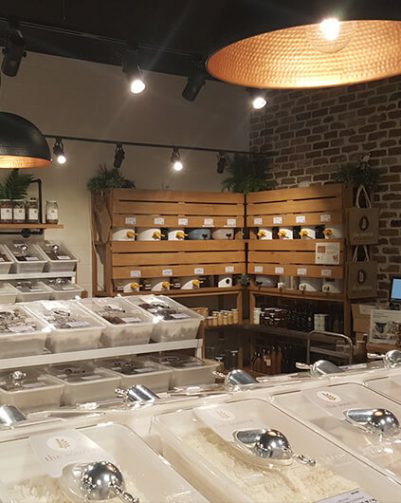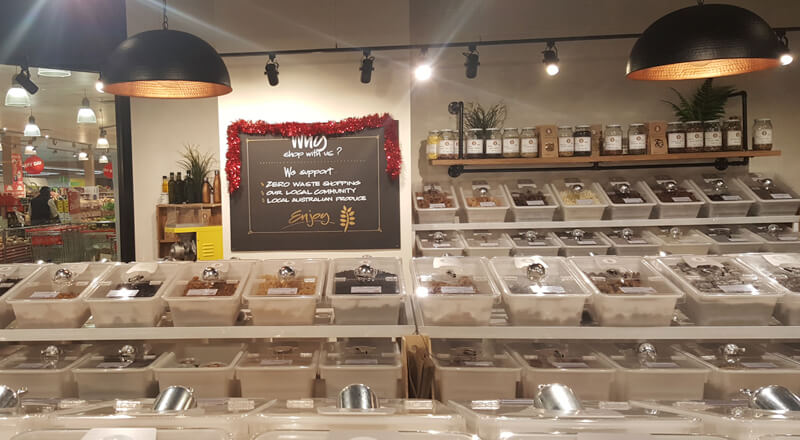 PROJECT DETAILS.
All stores feature an internal brick wall as the main feature wall along with stunning extra-large black and gold pendant lights.
Earthy beach wood shelving can be seen throughout the store along with crisp white bins for all the organic produce. This build takes around 7-10 days. The first few days are spent prepping the suspended set plaster board ceilings and commercial grade vinyl floors. Thereafter we build the feature brick wall from the ground up! Next, we paint the walls and ceiling, install all joinery, electrical cables, lighting, and plumbing throughout the entire shop.
A large, strong, glass shopfront boasts as an entry point to the shop.
Lastly, we fit and install all the produce bins and finish off the kitchen. We also make sure to take care of all fire services and council certification and approvals, ready for you to trade straight away.
what clients say
Overcome any obstacles!
"Dave and his team did an awesome job fitting out our shop. In a tight time frame, and with work restrictions imposed by shopping centre management, Dave still managed to overcome any obstacles and produce a result that we love, and so do our shoppers. Thanks!"
- The Source Bulk Foods